The US$25 Linux computer
Okay so I was lucky enough to get one of the first 10,000 ever made, while many others missed out.
Its a great revolution, but until people can order and get one in a few days, its not much point in getting too excited.
It has great educational potential, once the necessary additional hardware becomes available, but in the meantime....
One of the things that is most promising is the integration with Arduino, both are low cost, and many can see the relationship getting stronger.
Keep an eye on 'The Shed' magazine in the bookstores, as there will be featuring a project in the near future.
There is a really good online magazine, that promises to be a huge source of information, but presented in simple terms called the MagPi
In the meantime, here are some pics from my Pi in high resolution
(click on the images for full size)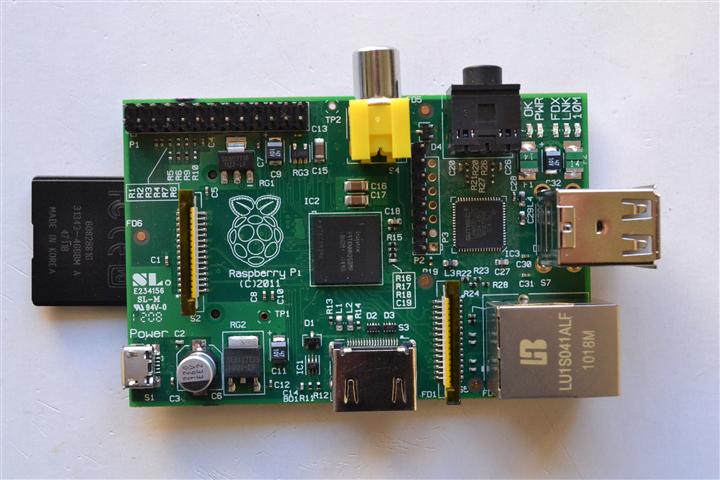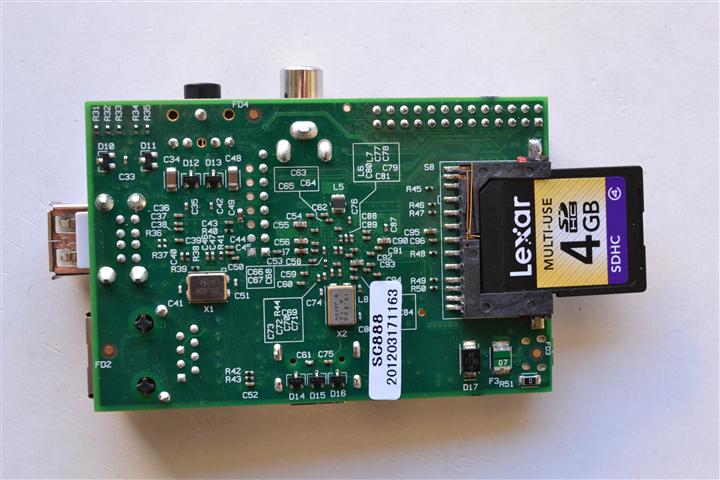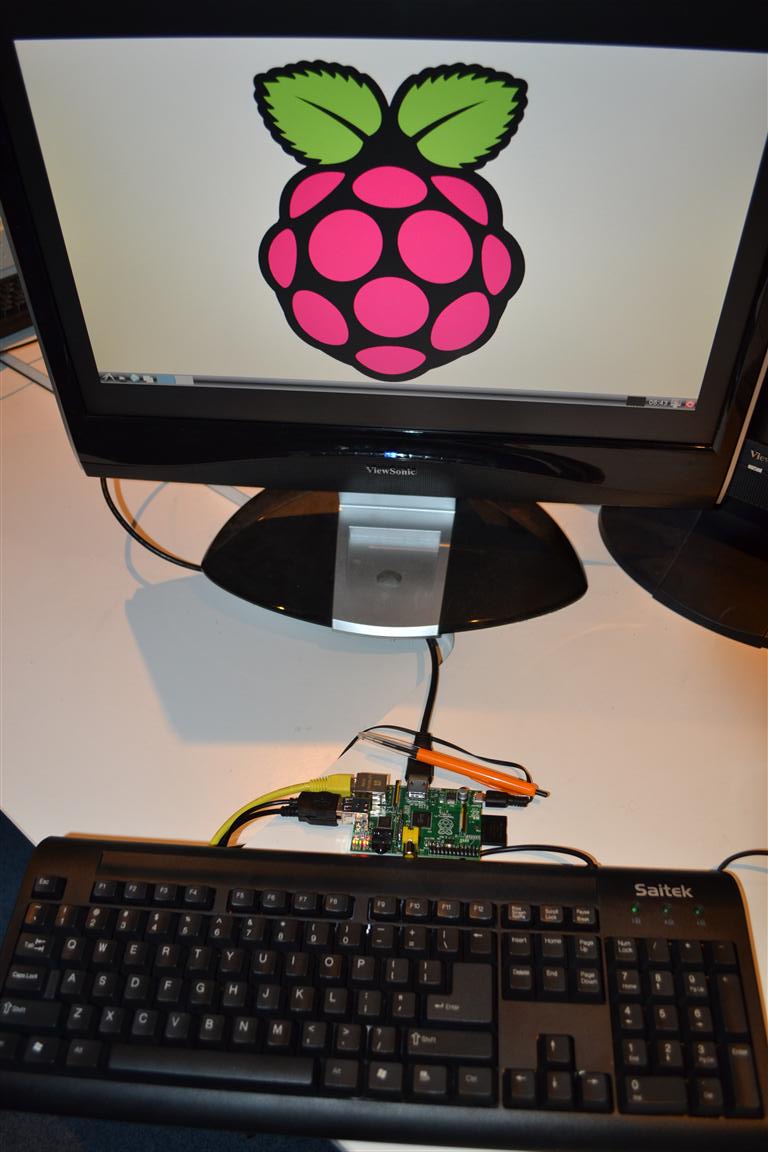 Yes that is the full size, with a normal pen next to it!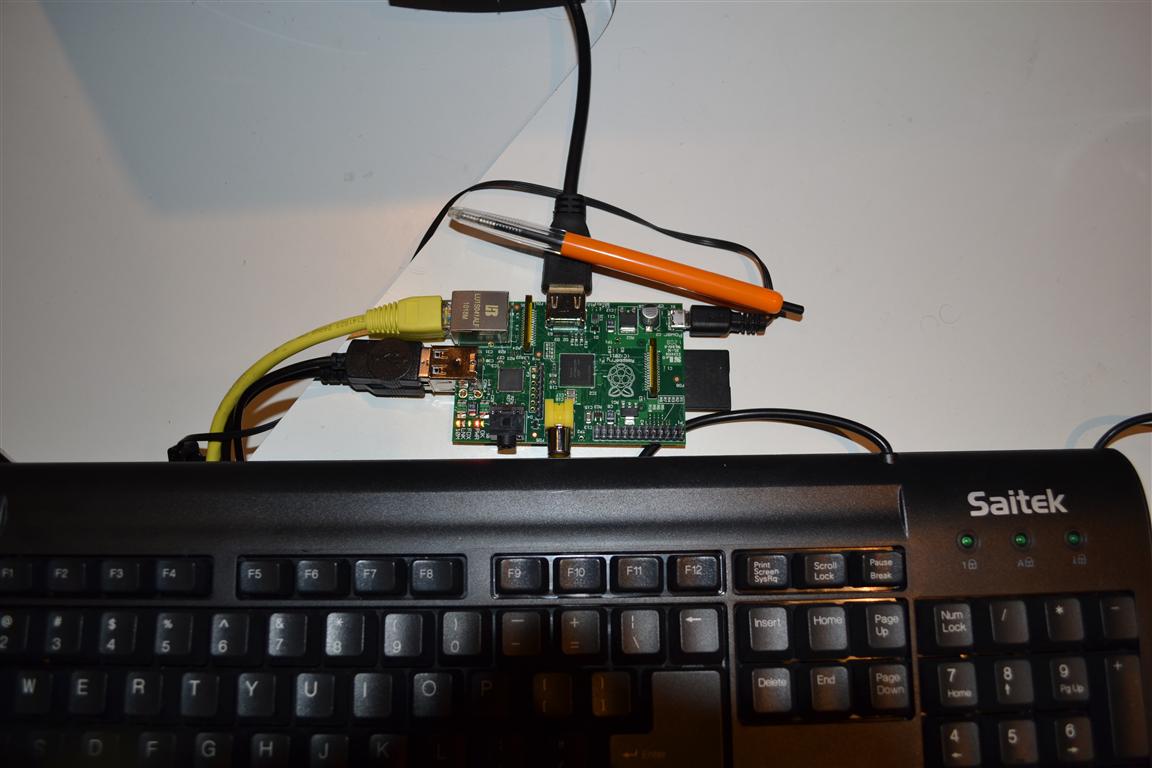 The black thing at the right side is the normal sized SD card.
---
July 2012
RS sent me a Pi that I had registered interest in some time ago.
Unfortunately the NZ site never had links on launch day, as it seems RS had forgotten about the colonies ...
Here are some images to help isolate with the numbers being collected. (click on the images for full size)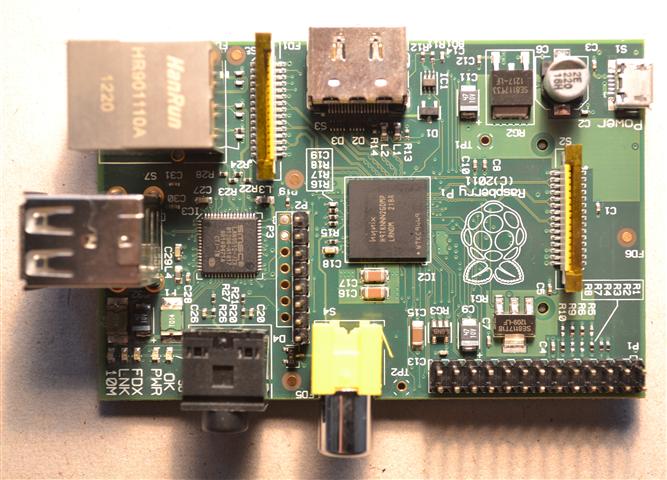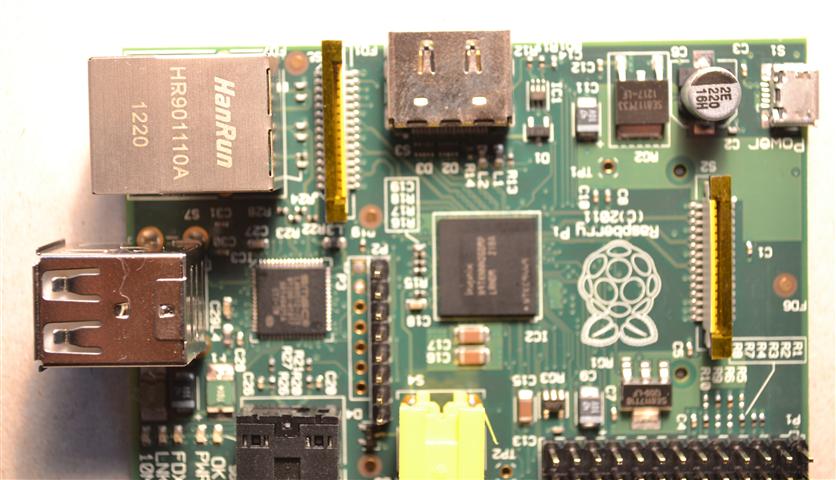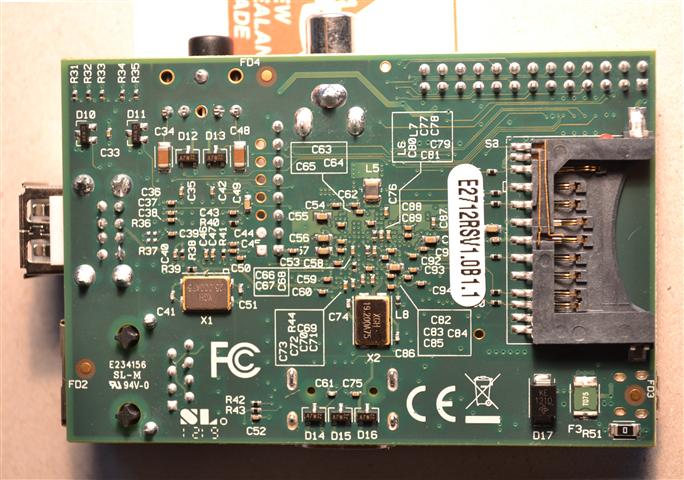 Pi
---
Pi_101 series MAY 2013
Photos of the PiFace Digital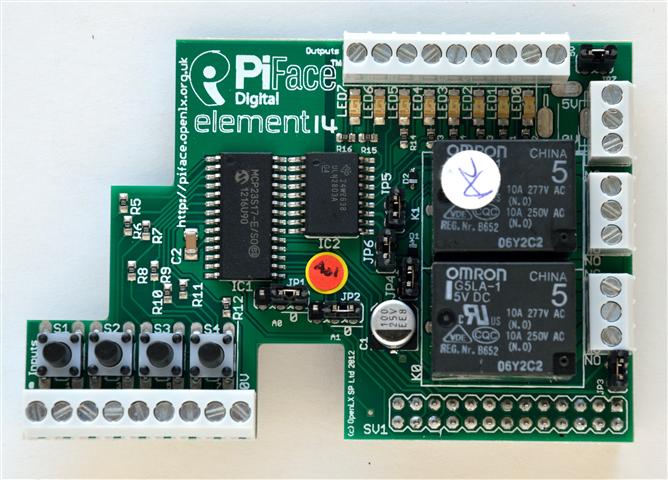 As received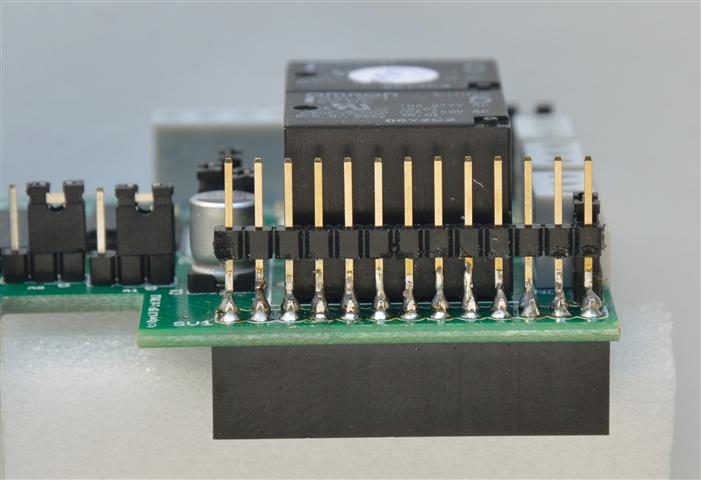 First row soldered on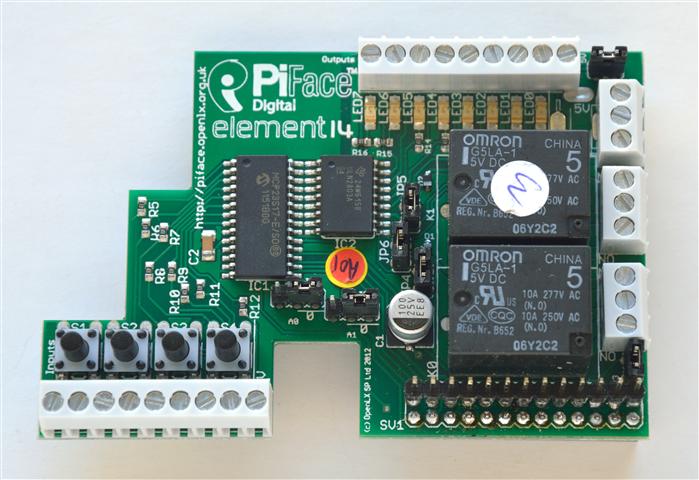 Plan view of first row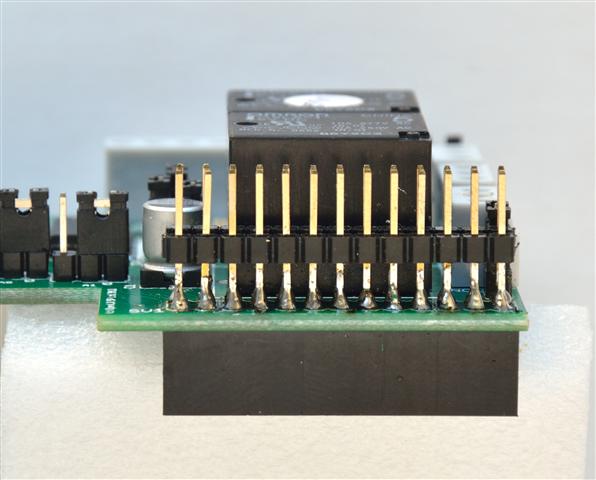 2nd row attached
---
WiPi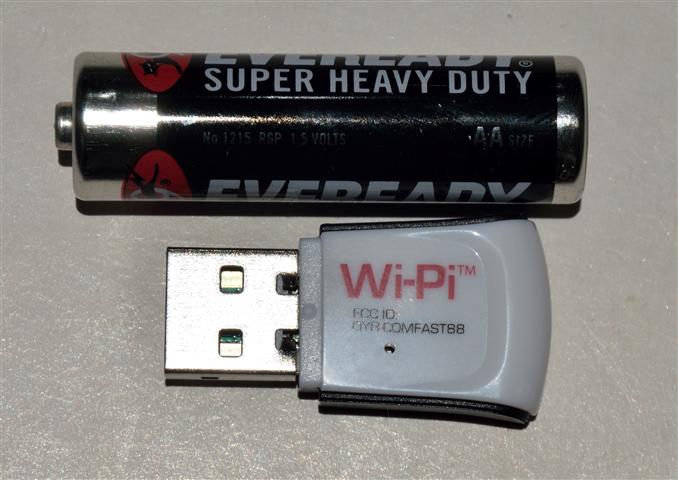 Wi-Pi next to AA Battery for size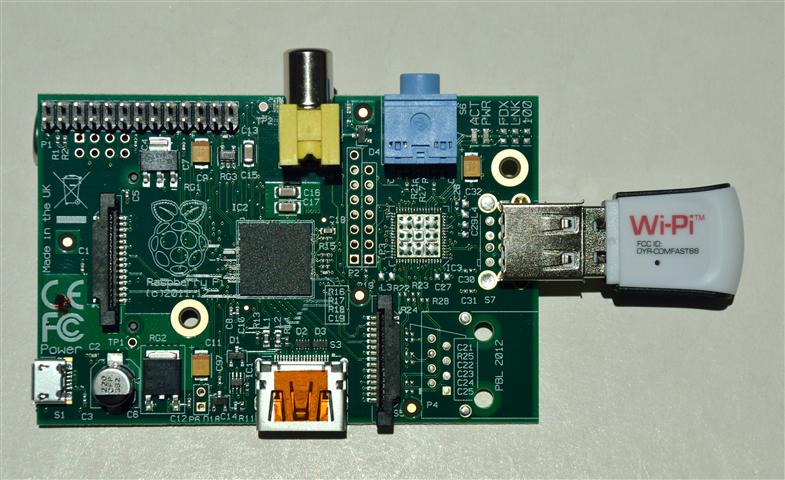 Wi-Pi attached to a Model A RaspberryPi note the lack of Ethernet and a single USB.
---
Model B+
I have some pictures of the newly introduced B+ but the raw images are on a faulty disk.
Here is the schematic (please don't link to it) just download and forward as you want. RPI-BPLUS-V1_0-SCHEMATIC.pdf
I can't recall where I got it from, or if its the real deal ....
---
Model B+ Ver 2.0
This model has a quad core and 1GB ram, and seems to be a time warp as its not due for 2 years ... but here it is.
(Click on the image for the 18-20MB version)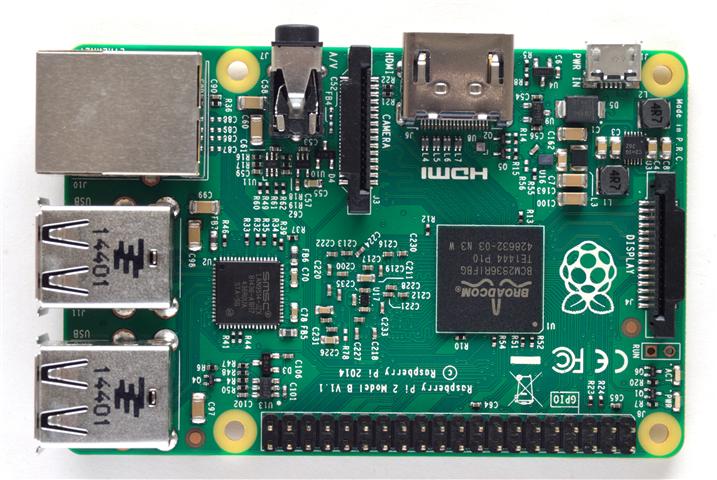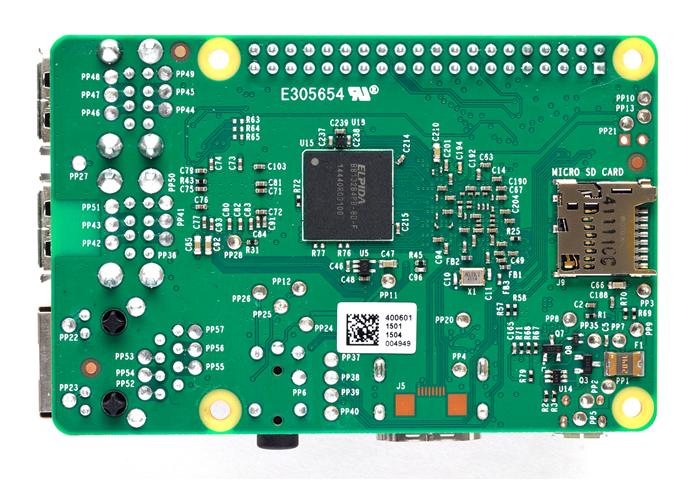 ---
U16 and U8 Closeups
(click on image for larger version)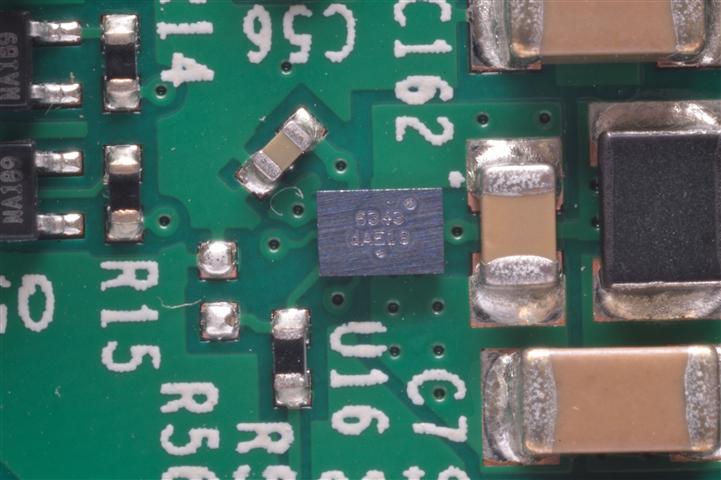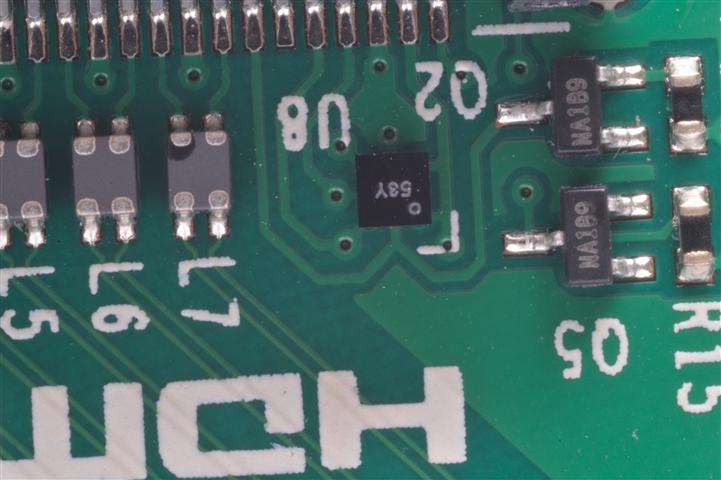 These were taken with Macro tubes and a reversed lens at 10sec and 15 secs at F22.